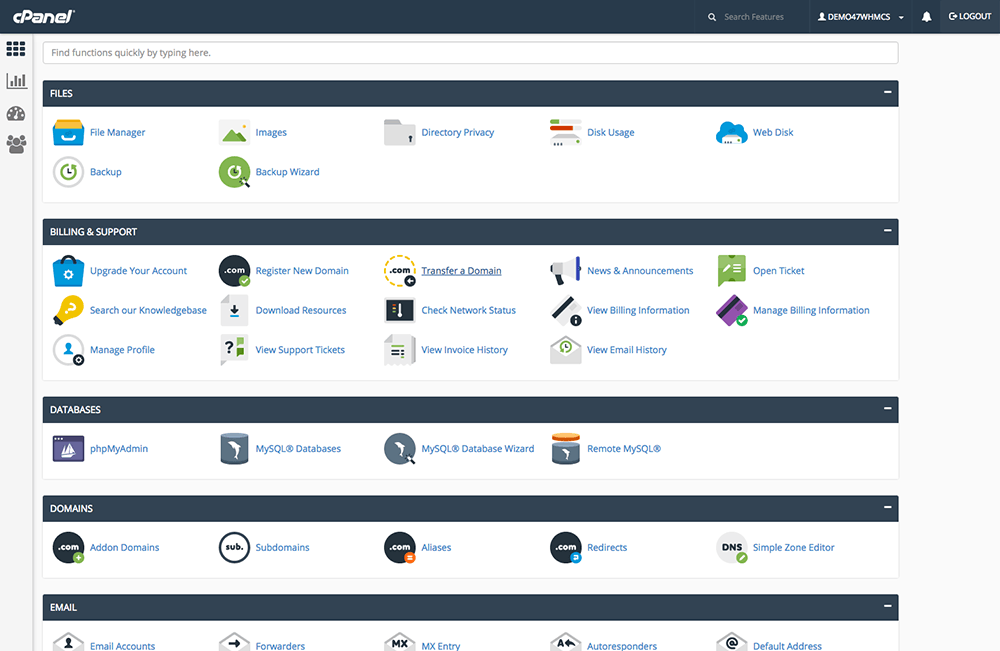 cPanel:
For your Webhosting accounts, you need a well-managed control panel which lets you manage conveniently all services in a single place this task can be done by cPanel. cPanel is easy to use and helps you to manage a web hosting account with maximum efficiency. For over 20 years cPanel has remained the leading hosting automation platform.
Features of cPanel:
Mails:
Using cPanel you can create mail accounts, autoresponders, and forwarders.
Domains:
With the help of cPanel, you can set up subdomains, parked domains, addon domains, and redirects all to point visitors in the right direction.
Logs:
Use Webalizer and AWStats to get a feel for your audience and track your site's performance.
Files:
Here you can monitor your sites disk space usage all while editing and backing up files and folders.
For more details about cPanel and its demo, you can view Demo Here