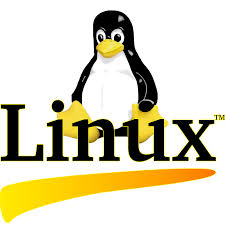 1. Open Source
First and the best feature of Linux is, that it is is completely an open source project. When you have a look at the source code of a Linux OS it is aIways in plus. Most of us never care about the openness of Linux, but this is the most important feature of using GNU/Linux.
2. Secure Always
When it comes to Windows it is vulnerable to different types of attacks but when to comes towards the Linux it is not as vulnerable as Windows. Linux can be always a but it is a lot more secure. Although, there's no rocket science in it. Once Windows is installed it is must to have Antivirus Program installed in order to keep computer safe from hacker and malware. When we have Linux installed it does not require the use of such Anti-Virus programs.
3. Can revive older computers
For Windows 10, you will have to meet the minimum hardware requirements to run it successfully but with Linux, you could even utilize one of your oldest computer systems to achieve a task. However, not every Linux distribution would work with 256 MB of RAM and with the outdated processor. To tackle this issue there are options which you can install on such low-end systems as well (such as Puppy Linux).
4. Right choice for Programmers
Linux supports all of the major programming languages such as Python, C/C++, Java, Perl, Ruby, etc. Moreover, it offers a vast range of applications useful for programming purposes.
5. Software Updates
Microsoft deals with software update only when it receives a set of problems or if something major needs to be fixed. With Linux, you will notice more updates to fix the problems you might be facing.
6. Customization
Customization is one of the major advantage of using Linux instead of Windows. Here you can not only install the themse but you can avail a tons of beautiful icon
7. Free to Use
Linux is freely available and can be easily accessible by the public, which is not at all a case with the windows. You are charged with 100 to 200USD to get genuine copy for windows license.
8.Community Support
There is no need to hire an expert to solve a problem you are facing on your Linux system. The best way to search your quries related to your problem us just to search for a similar thread on the web for a solution or post a thread to let others solve the problem. You thread will be defiantly answered Within minutes of posting a thread that too for a free of cost. The active Linux users are always ready to respond on the relevant thread.
9. Reliability
It becomes hectic for one to keep your system reinstalling with windows after a while when you encounter crashes or slowdowns on your system. If you are Linux user, then there is no need to worry about re-installing it just to experience a faster and a smoother system. Linux helps your system run smooth for a longer period infact for longer time. When you install windows, even though you just installed or reinstalled software , or update the system you have to keep your system rebooting .However, in the case of Linux, you will not have to reboot for the situations mentioned above. You can comfortably continue with your work, and Linux will not bother you.
10. Privacy

Linux is consider as a perfect solution for a privacy buff. First of all, Linux distributions do not collect much data (or none). With the help of Linux you will not be needing additional tools to protect your privacy.