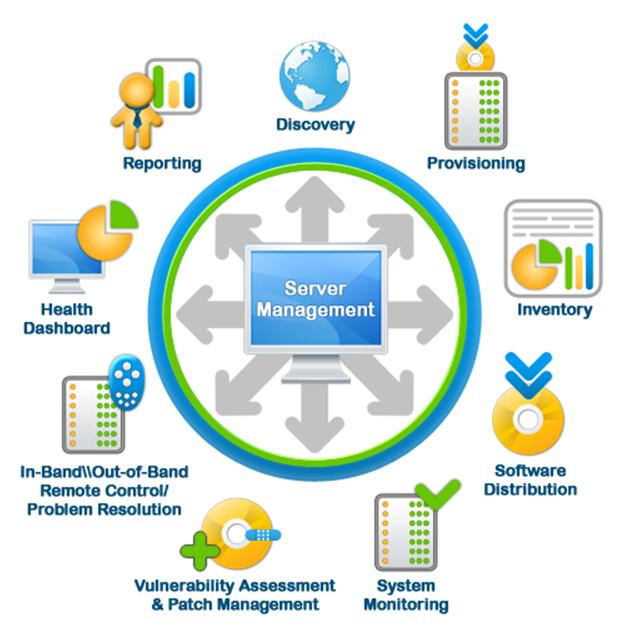 Server Management can be simply explained as a task done on the server to maintain or manage the server. Server Management task includes Monitoring Services, Basic Server Security, Service Optimization and Tweaks, Server Migrations and Data Restoration, Disaster Recovery, Post Hack Recovery, Server Log Monitoring and many more.
Who needs Server Management?
Everyone who owes Server needs Server Management Services.
For example, all types of Data Storing companies, Banks, Web developer, and Designer, and who wish to relay his server's responsibility to someone else need Server Management Services.
What are the benefits of using Server Management?
Once the business is set up, no one has time to look towards the Servers.
One just gets to focus on what could be done best for running and growing business. At such condition, Server Management becomes a priority. By appointing a trusted Server Management Provider you can focus on what you do best for your business. All Server Management Services are designed to support 24×7/365 days. For more details please find below some of the most important benefits of Server Management Services:
a) Cost: In contractual Server Management Services you can simply relay on your Server Management Service Provider with regards to your server issues. Here you can avoid appointing large staff for 24×7 service for your server. A perfect Server Management Provider can charge you fairly for your services and can make numbers of tech available for your Server Management.
b) Monitoring: Server Management Team can monitor your Hardware so that minor issues may be caught and corrected before they become a major one.
c) Security: It becomes the whole sole responsibility of Server Management Team to keep your system secure with regards to hacking, Viruses and all other issues which may threaten the servers.
d) Optimization: Management technicians periodically examine servers in order to keep it updates with regards to soft wares in order to increase the performance of Server