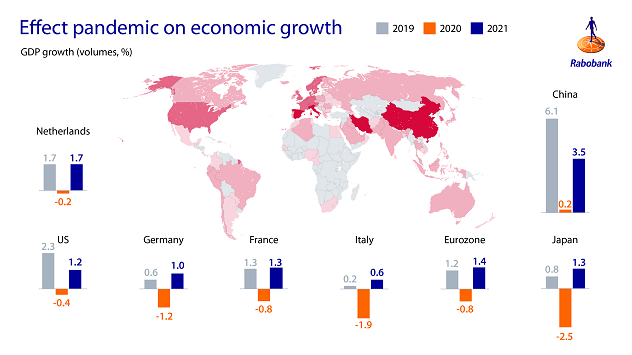 As the Corona (Covid-19) virus is spreading rapidly, the Webhosting industry should be aware of the impact which the Hosting Industry will be facing in the upcoming days.
The coronavirus pandemic has posed a huge threat to Webhosting Industry. Covid-19 Pandemic has not only been a threat with regards to health perspective but from an economic one, too. Numbers of the employee are confined to working from home, whereas on the other side the world's economy is undergoing challenging times.
How exactly Covid-19 have affected the Webhosting Industry?
a) Unable to communicate with the clients: As per the worldometers.info 210 Countries and Territories around the Globe have reported a total of 3,139,588 confirmed cases of the coronavirus COVID-19 with the death toll of 218,024. This 210 country includes Italy, the USA, Europe, Asia which is a huge market for Hosting Industry. People from this continent are lockdown creating glitch to communicate with the clients.
b) Financial Impact: As discuss above COVID-19 pandemic has already caused an unprecedented human and health crisis on other hand it have triggered an economic downturn too. As per the latest Global Financial Stability Report stated that the financial system has already felt a dramatic impact, and further intensification of the crisis may 100% affect global financial stability. Lockdown has raised the ratio of unpaid invoices over the paid one.
c) Server Unavailability: While the coronavirus pandemic continues to affect the industry financialy, the parallel industry experienced an outage that made many servers unavailability from the data center, which was due to lack of employee strength and other was due to unavailability of hardware from the manufacturing companies.
d) Data speed disruption: Corona Pandemic have forced all the employees all over to work from home, which has indirectly increased the number of Internet users over Streaming sites resulting in poor data speeds. Experts have said that the existing telecom infrastructure of Bharti Airtel, Vodafone Idea and Reliance JIO is not equipped to handle a sudden rise in data consumption across the country. The infrastructure has already been suffering from continuing spectrum crunch, low fiberisation and poor wired broadband penetration.